Monaco Impact and MonacoTech sign a Partnership
On September 24, 2018, the "Monaco Impact / MonacoTech Convention" was signed on the young and vibrant premises of MonacoTech with both stakeholders present.
The event started with a visit of the incubator workplace that intrigued and impressed thanks to the modernity and conviviality of the place.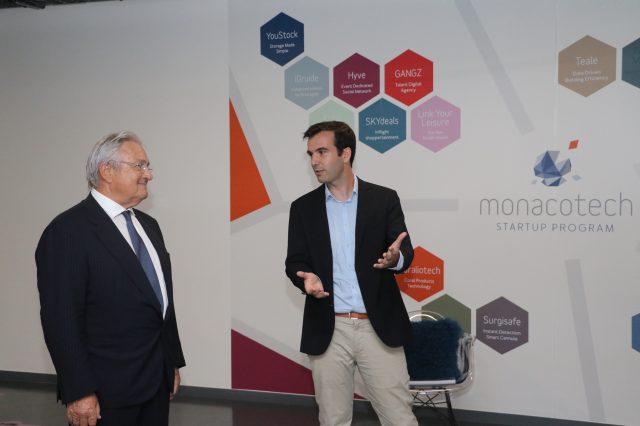 Then, it was time to make this partnership official and sign the convention. Mr. Peter Kütemann, President of Monaco Impact, signed the convention on behalf of the association and Mr. Fabrice Marquet, Director of MonacoTech, did the same for the incubator and it was all sealed with a warm shake of hands.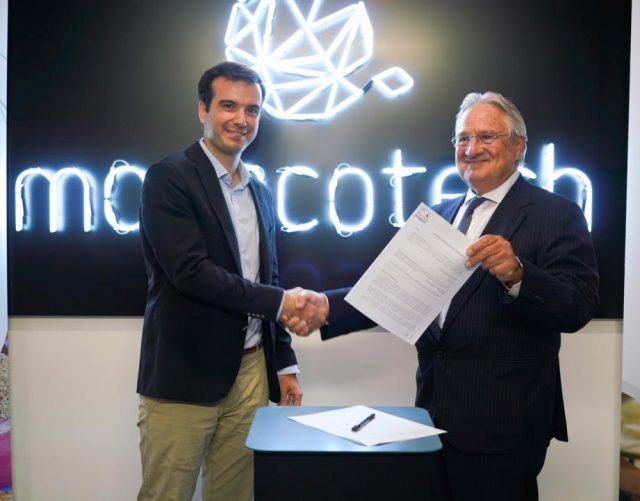 All the guests then gathered in one of MonacoTech's airy rooms and Mr. Kütemann as well as Mr. Marquet explained why this partnership is right in line with the vision of both organizations.
Indeed, on the one hand, Monaco Impact is a network of philanthropists and entrepreneurs who wish to support young companies that have a "social impact" as they have themselves gathered experience thanks to their international career and their enrolment in the Monegasque environment, favourable to entrepreneurship.
Moreover, Monaco Impact allows its members to be part of a network that reflects and debates on the evolution of entrepreneurship and on the opportunities linked to the increasing importance of social impact. Through its actions, Monaco Impact aims to reinforce the image of the Principality of Monaco as a place of support for entrepreneurial and charitable initiatives.
On the other hand, MonacoTech is an incubator that was created end of 2017. Since then, the organization has selected and supports seventeen start-ups and their entrepreneurs. Its goal is to provide young promising companies a long-term relationship with the Monegasque business environment, a pleasant workplace and a personalized coaching with administrative support and facilitated access to the Monegasque network.
Both Mr. Marquet and Mr. Kütemann highlighted that their organizations' values are similar as they put forward innovation, collaboration and commitment.
Moreover, these two organizations have the common objective to invest in supporting entrepreneurs that wish to develop innovative start-ups, which in turns keeps the entrepreneurial spirit of the Principality alive.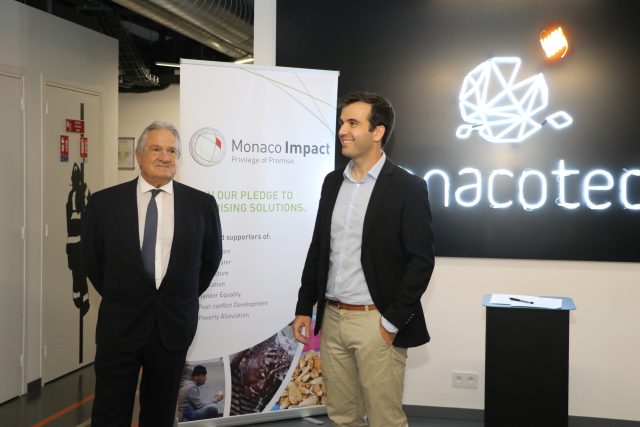 Before the cocktail, four highly interesting presentations were made by four startups incubated by MonacoTech. To see the presentations' PDF, click here!
First up, Coraliotech, a biotech company that wants to uses active substances from the marine world without harming them, like the DNA from corals for example, for the pharmaceutical and cosmetic industries. It was of great interest to Monaco Impact members' due to the association's engagement to support Ocean Protection initiatives.
Next, Orbital Solutions, a startup that aims to create nanosatellites made in Monaco that would both allow observation and telecommunications at a lower cost, two incredibly important matters in our day and age.
For the third presentation, a surgeon who co-founded Surgisafe explained to the audience how his innovative and low-cost medical device will allow to detect abnormalities during surgery which would have a real social impact thanks to its positive effects on patients' lives.
Finally, Onhys, a company developing softwares meant to regulate human and traffic flows, explained why its work is needed as cities are getting bigger and more numerous.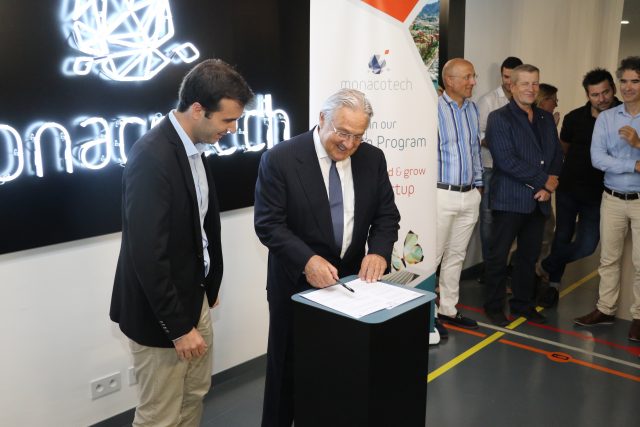 If one thing has to be remembered about this event, it is that it is only the beginning of an exciting partnership between the generations of experienced and new of entrepreneurs, as both Mr. Marquet and Mr. Kütemann emphasized.