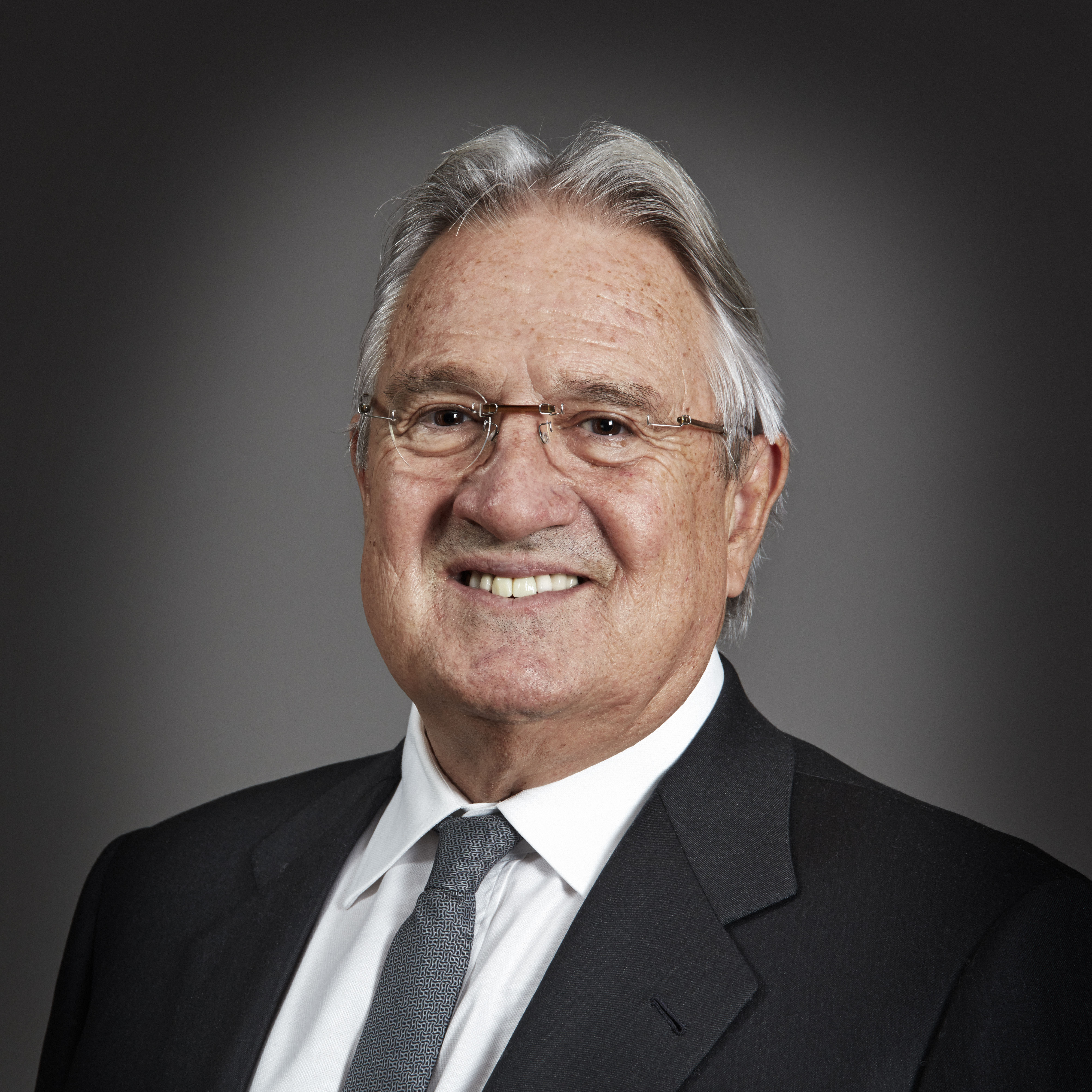 Peter Kütemann, President (Dutch)
Monaco resident since 1991 and is the Founder, Shareholder, Chairman and Chief Executive Officer of Dietsmann NV.
He founded Dietsmann in 1977 and opened a Dietsmann Group International Support & Coordination Centre in Monaco in 1981. Currently Dietsmann employs over 100 staff in Monaco and has a total workforce of around 6000 employees in over 20 countries in Africa, Europe, South America, Central Asia, Russia and the Middle East. Dietsmann is also a member of the United Nations Global Compact.
Peter Kütemann was one of the founders and shareholders of DADTCO, a social enterprise pursuing poverty alleviation with entrepreneurial zeal, business methods and the courage to innovate. Its mission is to initiate a cassava revolution across Africa.
He is also Honorary Member of the Mining Association of the Dutch University School of Mines.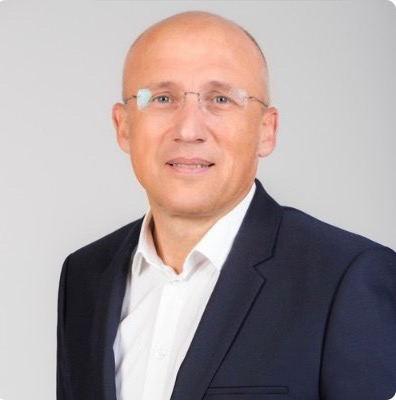 Florian Stengele, Vice-President (German)
Dr. Florian Stengele is of German nationality and is a Monaco resident since 2015.
He is a mechanical engineer and has a PhD in microgravity. He worked for several decades in measurement systems for the most renowned companies in Germany and France where he was the CEO of Krohne.
He also founded several companies producing sophisticated measurement devices in Germany, Switzerland and France.
In 2015, Florian founded E-Sensorix in Monaco (www.e-sensorix.io). This company is specialized in measurement devices and solutions for home, factory and process automation.
Since 2018, he is investing in innovative companies throughout the world.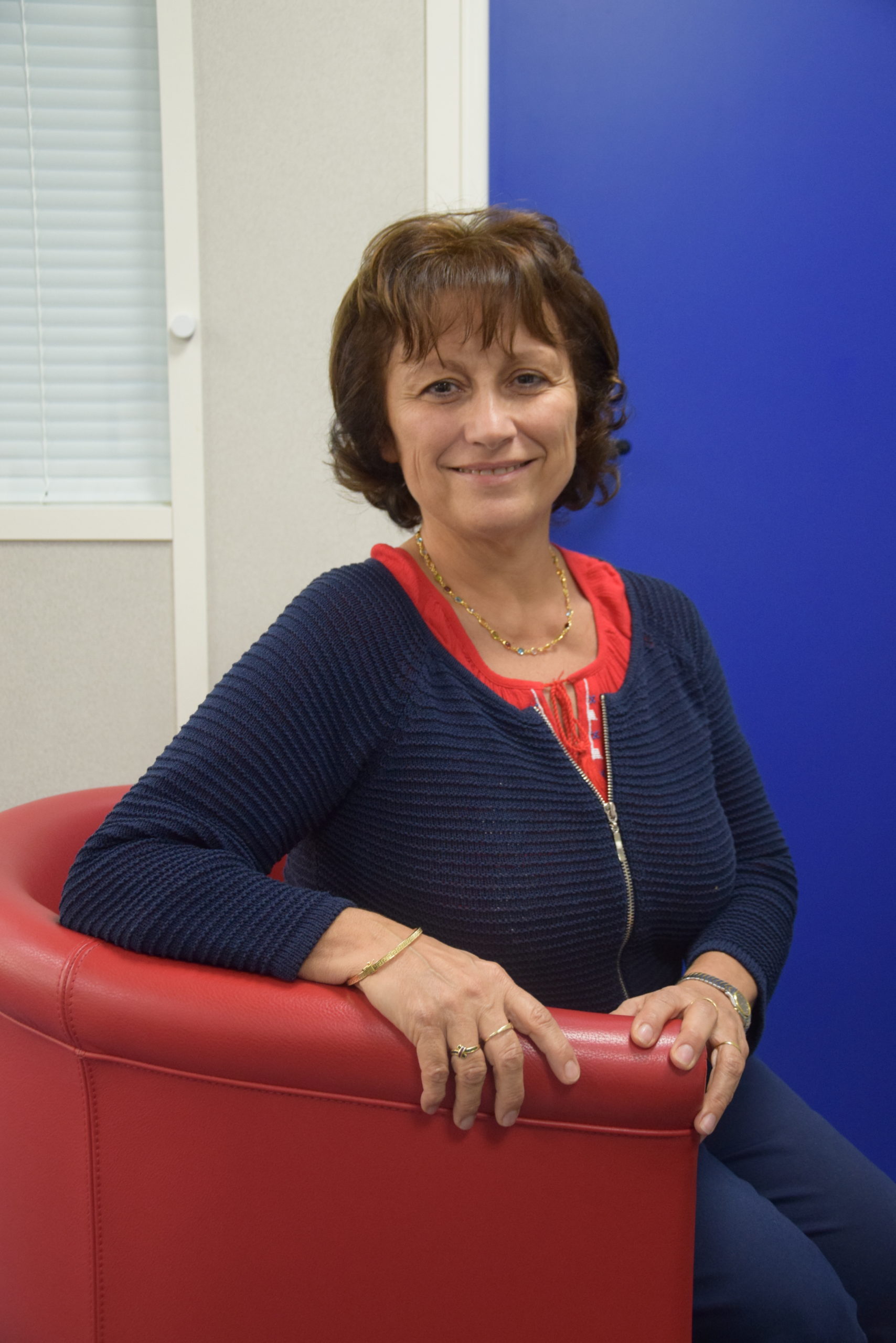 Marilyne Santino-Scarzello, General Secretary & Treasurer (Italian)
Although of Italian nationality Mrs. Santino was born in Monaco where her family has lived for a century.
After completing her studies in Finance & Administration with a specialization in languages, Mrs. Santino joined Dietsmann in 1981. She worked her way up to Project Manager and eventually to Group Human Resources Manager. In 2003 she opted to become the Personal Assistant to Dietsmann's President.
As this role includes her taking care of the Kütemann family's assets and administration she has been involved in the management of the JMB Racing Team and various other projects.
Mrs. Santino has continued to expand her foreign language skills as a 'hobby' (she now speaks French, English, Italian and Spanish, and has good knowledge in German, Dutch, and Chinese) and is also a board member of the Monaco-Chine Association.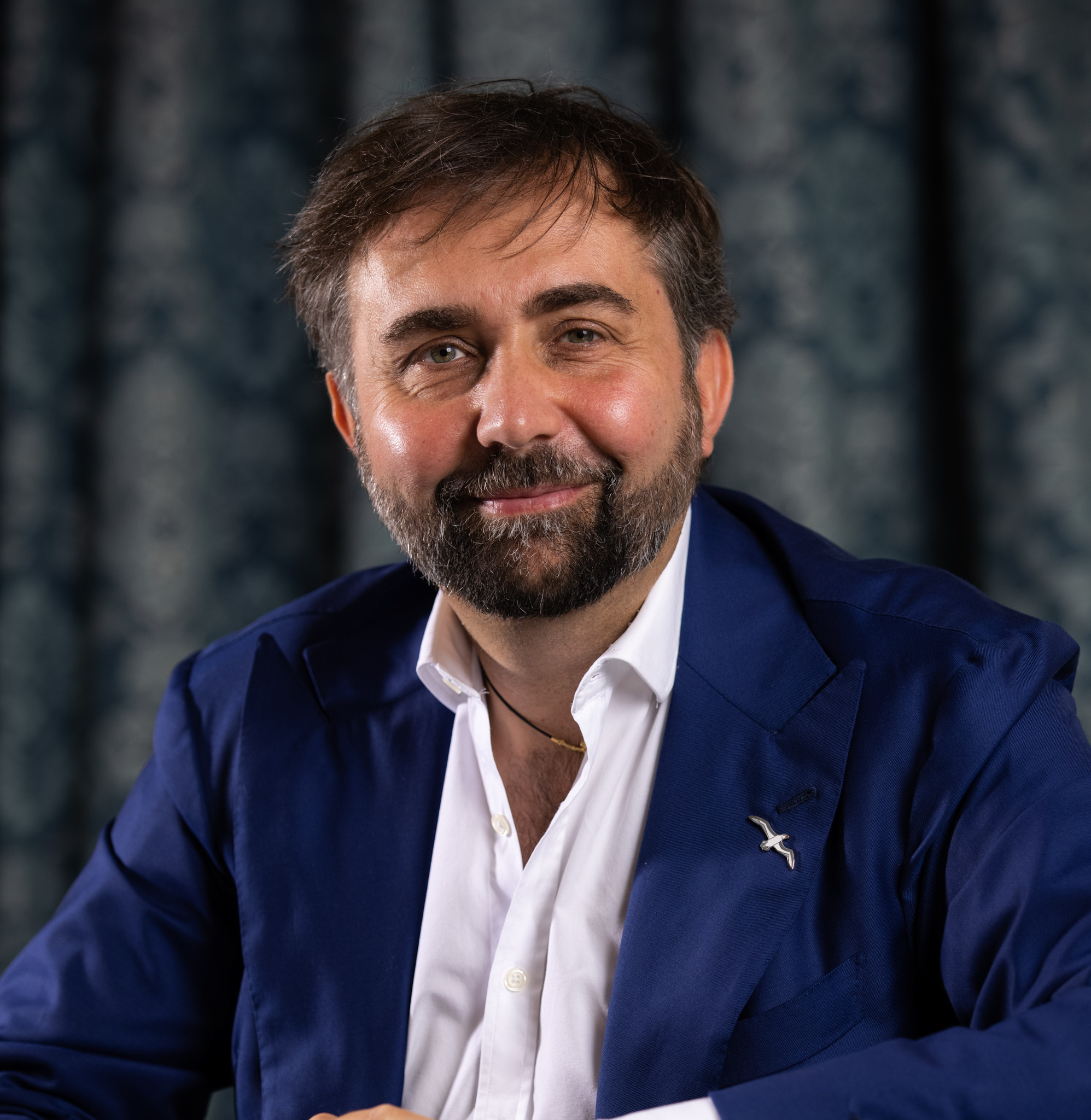 Alberto Domenico Vitale, Director (Italian)
Alberto Domenico Vitale of Italian nationality and Monaco resident since 2003. Father of 3 kids and fully engaged in several associations in the Principality.
After his graduation at University of Turin in Business and Finance, he became a business consultant for a decade.
Alberto has his own vision for his fourth-generation company Vitale 1913: one that not only focuses on creating magnificent jewelry, but a company that is also committed to promoting its actions to safeguard the Environment.
He also serves as an Ad. Professor in the International University of Monaco, all his life is focused on creating profitable connections between all his network stakeholders, the Prince Albert II Foundation Foundation, The Scientific Center of Monaco and the Yacht Club of Monaco.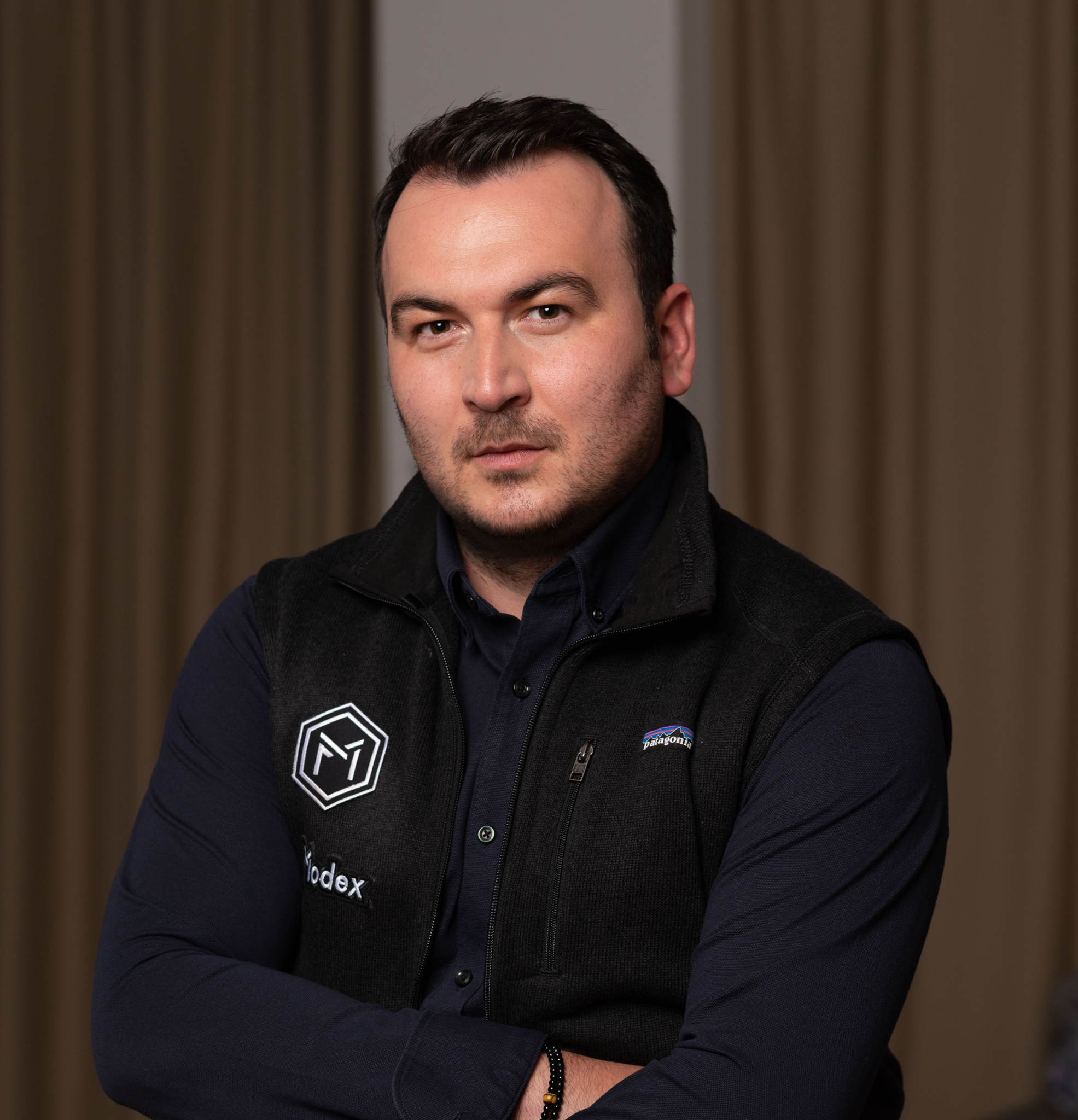 Mihai Ivascu, Director (Romanian)
Mihai Ivașcu is the CEO and Co-founder of Modex, a leading Blockchain Database provider, a partner in Nemesis CyberOne, an actively managed certificate focused on cyber security companies, and the Chairman of .lumen, a start-up which develops technologies that help the blind live a better life.
A serial entrepreneur who started his first software company at the age of 18, Mihai won the "EY Emerging Entrepreneur of The Year In Technology" Award in 2021, he is part of the exclusive Forbes 30 Under 30 community and has been chosen, on many occasions, as one of the best young managers in the tech industry.
Experienced speaker and entrepreneurship mentor, with an MBA in Innovation Management and key-positions held in various tech startups and Advisory Boards, Mihai has graduated from several executive training programs from Harvard, MIT, Stanford University, and Silicon Valley Innovation Center.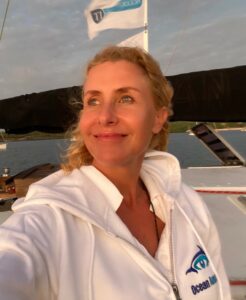 Irina Maria Peterson – Director (Romanian)
Monaco resident since 1998, Irina is an entrepreneur, explorer, an environmental activist and ocean lover. Having worked in finance and wealth management industry for over two decades, Irina has shifted her focus to entrepreneurship and the preservation of the environment and in particular in Ocean protection. Via her Ocean Amazon platform, Irina Maria Peterson raises awareness of the fragility of our marine life, the oceans role in regulating climate and therefore the impact on our lives. Another goal is to inspire women to love and navigate the oceans, having an important presence in the sailing world and pivotal role as global agents of change.
Auto-proclaimed an "imperfect activist", Irina was selected from over 10,000 women to spend five weeks in February-March 2020 researching and revealing the plastic pollution in Galapagos and Easter Island, and navigating in between, as part of the eXXpedition crew. The mission was an extraordinary success, especially given the conditions of the pandemic.
An MBA graduate in Finance from the International University of Monaco, Irina's education in the field of sustainability includes the edX Program "Our Planet – Our Ocean" and the Stanford University Program in Business Sustainability. Irina is a professional member of the International Society of Sustainability Professionals.
Irina is the Co-founder and CEO of Broth By Design (www.brothbydesign), a successful nutritional supplements women founded business in United States, dedicated to making wellbeing and quality nutrition available to everyone.
Irina's heart beats at the intersection of sustainability, business and innovation & social entrepreneurship. She actively shapes sustainability strategies, provides ideation and next best practices in sustainability, clear awareness and training programs. Her passion is assisting companies and individuals in their efforts to embrace sustainability and act on the huge environmental issues our planet is facing.