GET TO KNOW OUR MEMBERS!
LAURA DEVERE
Below is the first interview Monaco Impact is publishing regarding one of its members.
Throughout the year, we will post more testimonies in order to share their experience in social impact and charity, not only to inspire you but also to allow you to get to know both them and us better.
For this first testimony, one of our founding members, Laura DeVere, tells us more about her professional career, her foundation, and about the importance of social impact.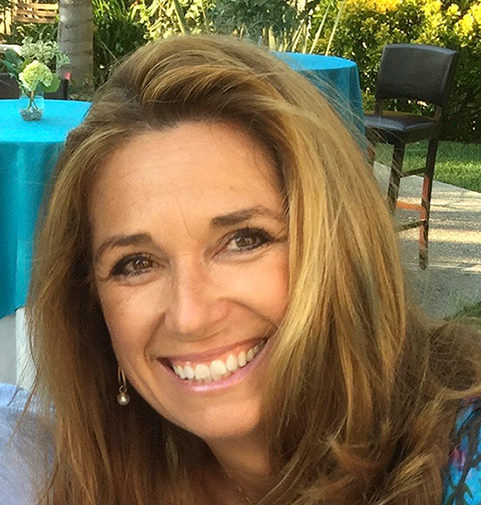 I. YOUR FOUNDATION
M-I: Can you present your professional curriculum and explain what led you to create your own foundation?
Laura: My professional background is corporate finance. I've worked in California for many years. My interest for social impact started to materialize after I retired early and subsequently joined the board of a micro-finance institution, Microcredit Enterprises, and a grant making group called, Silicon Valley Venture Partners 2. SV2 worked on a venture philanthropy model. The partners would give up to 10 000$ per year and then work together carefully to choose the best charity to support financially, and professionally, to achieve their social objectives. So, when I moved here, I enjoyed my activities so much I created a multi-family foundation.
M-I: Can you explain what your foundation does?
Laura: Our foundation is called the Social Capital Foundation, our aim is to promote sustainability and self-sufficiency through various poverty alleviation interventions. We provide grants and/or low interest loans to charities or social businesses. Once the loans are repaid, the money goes back to the foundation so that it is recycled and put into other projects. To give a few examples, in addition to education we have supported a medical equipment manufacturer, a youth job and digital photography company, and computer training program for young people. These initiatives have been in South America, Africa and Asia.
M-I: How do you promote entrepreneurship through your foundation's work?
Laura: We expect the social businesses that we support to be very entrepreneurial, resourceful and diligent in generating positive financial and social returns. For our part, we provide coaching, going in-field, meeting with their Boards, and ongoingly review their business plan and results, to see how their businesses are evolving and estimate what support we can provide.
M-I: What was your first investment with your foundation?
Laura: Our first investment as a foundation went into a social business, which was operative Peru. The business did well and repaid the loan on time and in full after two years. As a matter of fact, all the loans that we have provided over the past 6 years have all been repaid in full and on time. Now we are experimenting in investing larger amounts into socially focused equity funds.
M-I: Social capital refers to the connections between people and entities that can be used to gain advantage. Can you explain why you chose this term for the name of your foundation?
Laura: In my opinion, historically most companies and most people have focused on solely building financial capital, but now, the world is changing, and people are realizing that it is imperative to also invest in building social capital. Increasingly, it is no longer enough to just generate financial returns, we also have to consider what we are doing in our communities and to our planet. To me, using our resources to this aim is really important and this is what I am trying to do through my foundation's work.
M-I: What have been the most important obstacles that you have encountered with your foundation?
Laura: I was lucky to already have the support of several families in addition to my own in order to start my foundation but regarding obstacles, finding the right people in the field can be challenging as in all businesses.
M-I: Your foundation has helped Asante Africa, an African foundation, to finance the Leadership and Entrepreneurship program. Can you talk about how the incubator works, its significance as well as its results up to now?
Laura: This project is about leadership training and it was started by a very driven woman. It all started with her scholarship students, young people in difficult times that worked hard, and she wanted to help them achieve their dreams as well as to teach them the responsibility they had to give back to their community. She asked them questions like "What do you want to achieve?", and "If you want to go in business instead of university, what kind of business would you be creating?". It has had great results.
M-I: What can this project teach Monaco Tech, the new Monegasque incubator?
Laura: The project showed that you when you are given a start, you have a responsibility to see how you positively impact the environment and the community in which you work. Additionally, that you do not need a lot of money to create a good start-up, but that good ideas and innovative ways to do things can go a long way.
II. SOCIAL IMPACT
M-I: Social impact is the act of "making a positive change that addresses a pressing social challenge". Do you believe that in Monaco, it is an advantage for a start-up to pay attention to its social impact? If so, why?
Laura: Yes, it is absolutely an advantage because as a start-up, or as a company, to consider the long-term implications of what you are trying to build on the community and environment is key to long-term financial success, attracting the right type of investors as well as it is just the right thing to do. So, I would say that it is important to incorporate in your business plan how you are going to help through your business make the world a better place. Now even more than ever investors expect companies to consider the impact of their actions.
M-I: In your opinion, how can young entrepreneurs be encouraged to form start-ups that create positive social impacts?
Laura: Being in a place like Monaco, you realize how lucky you are and feel your responsibility to use this advantage well to create a lasting social impact on the world. It's places like this one that are stimulating because you can surround yourself with people which can support you in this mission. Moreover, looking at Silicon Valley tech companies and the people who created them, you can see how from inception they incorporated their social and philanthropic aims. Indeed, many of these companies had social impact at their core right from the start. By committing company shares from their inception to their foundations, some of these foundations have become really large as a result. These companies' examples can inspire young entrepreneurs to consider their impact from the very beginning.
III. MONACO IMPACT
M-I: You were one of the founding members of Monaco Impact. According to you, what need did Monaco Impact's creation meet?
Laura: The initial thought was to gather together like-minded people who wanted to have a positive impact on the world. It has continued to develop to include entrepreneurs who developed their companies in Monaco and succeeded thanks to the special environment in the Principality and should be encouraged to give back and make of Monaco a hub for ideas and concepts. Monaco Impact was created for investors and entrepreneurs to learn and grow in their social impact.
IV. GIVING ADVICE
M-I: What advice would you give to young entrepreneurs in Monaco?
Laura: Consider carefully why the world needs your business or service and what is your personal long-term vision for the positive impact you will have on the world.