GET TO KNOW OUR MEMBERS!
IRINA PETERSON
In the first part of this interview, Irina Peterson, one of our newest members, shares about her experience as a "late bloomer entrepreneur" as she recently created Broth by Design after working in finance for many years.
The second part of her interview in which she talks about her upcoming incredible sailing expedition for Ocean Protection will be posted next week.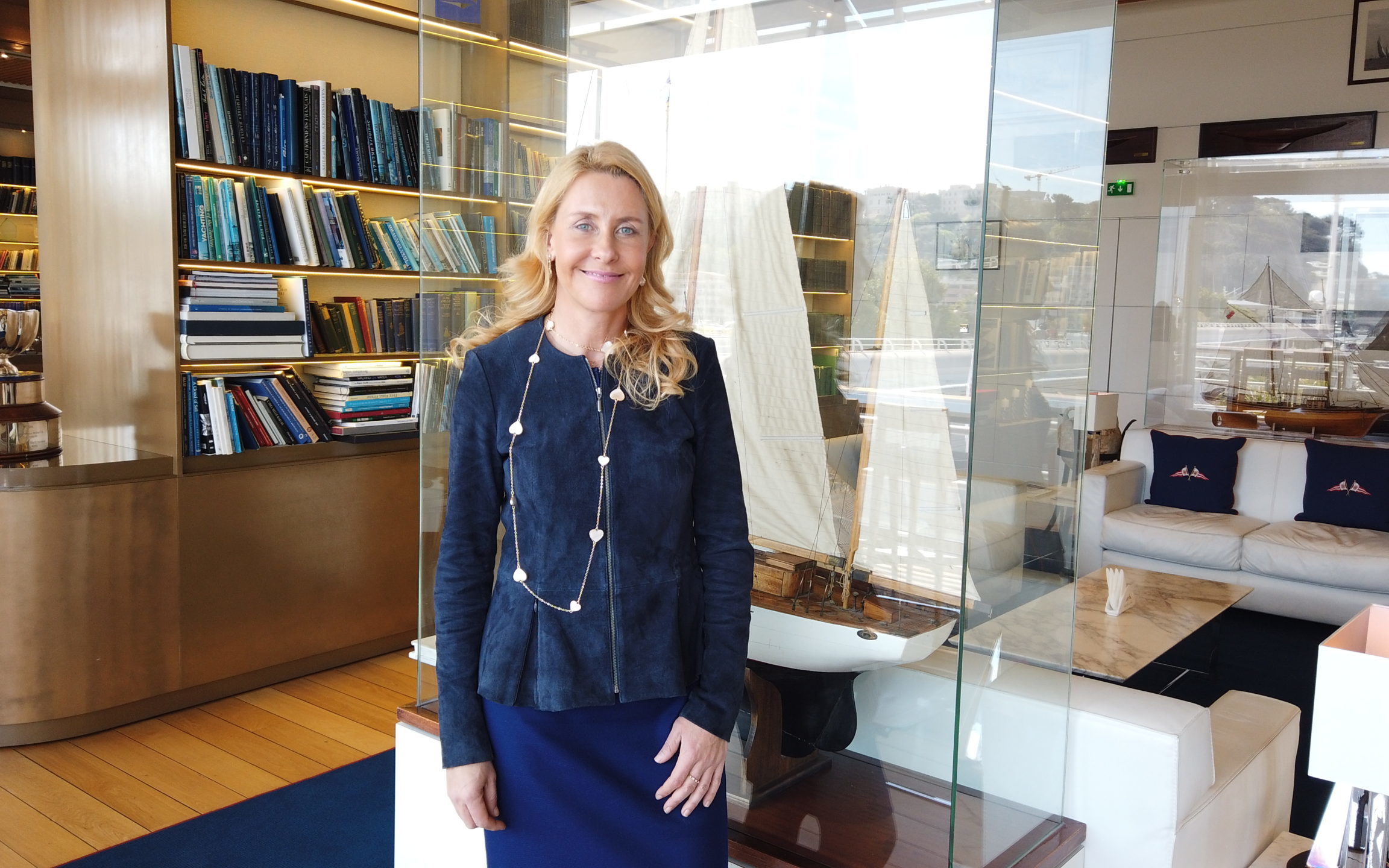 I. BEING AN ENTREPRENEUR
1. M-I: Can you present your company: Broth by Design?
Irina: "Broth by Design" (brothbydesign.com) is a new brand of Broth protein products with delicious and unique flavors, conveniently packaged in powder form and enjoyed as instant soups (broths) by the health conscious consumers.
Our "Broth Lifestyle" offers a range of health supporting protein products, blending very high quality natural protein (grass-fed pasture raised US bovine bone broth, organic US pea protein) with different functional add-ons (organic coconut MCT oil, adaptogens, minerals and vitamins, CBD oil) with delicious and unique flavors in convenient packaging (medium jars and individual sachets) for health oriented market.
The manufacturing facility is in Long Island, NY state and for now, we are selling on-line (own website), Amazon US and weight-loss clinics. Soon announcing exciting partnerships with top international gym networks, five star spa&hotel chain, on-line supermarket. Soon also available in Monaco!
2. M-I: When did you become an entrepreneur? Is Broth by Design your first company?
Irina: You may call me a "late bloomer" entrepreneur, "Broth by Design" is my first formal business. I had companies before but limited to financial and real estate investments. I feel I prepared for creating this business all my life!
I've worked in finance, more precisely wealth management for the most part of my 21 years living in Monaco. I had the privilege to look after the financial and lifestyle assets of some of the richest people in the world!
Even more privileged, to learn a lot from some of them on what takes to build a business, how decisions are made, what it takes to succeed.
3. M-I: How did you start Broth by Design?
Irina: 18 months ago, my friend and now business partner invited me for Thanksgiving in New York, as I had a little break in between jobs. She is a certified cardiologist and expert nutritionist, owner of 5 weight-loss clinics in New York.
She spoke to me of a great opportunity in the protein market, "bone broth" and how couple of players were dominating the powder form market.
We started looking together at the opportunity, we did a thorough research of the market and thought what a good niche would be to take advantage of this strong trend.
I left NY 3 weeks later with the draft of our partnership and business ready, looking already at formulas, ingredients and manufacturing capabilities.
4. M-I: What makes your products different?
Irina: First and foremost, our company is creating products to fit an active and busy lifestyle, with "anytime anywhere" in mind as all you need is a cup of hot water. All our products have a very healthy (best quality) protein base to which we add delicious natural (no artificial ingredients) flavors.
Our slogan "taste matters" was born out of our commitment to not settle for less than delicious. Far too often the supplements available in the market offer a less than pleasant experience, with odors and taste almost a "punishment" for the ones interested in their wellbeing. It doesn't have to be that way, and B.B.D. is dedicated to "Delicious Wellbeing"!
Being co-formulated and endorsed by my business partner, a well-respected expert nutritionist in US, our products have an added edge on anything available on the market.
5. M-I: What in your opinion is the hardest thing about being an entrepreneur? What about the most rewarding?
Irina: My main challenge is "how do I know that I am addressing all relevant aspects of the business, every important detail?"
I ask myself often "Is there a way to make this better?"
Another challenge is to move from the idea, the conceptual to reality, and then to adjust as often as needed to get the right fit.
Here lie also the rewards: seeing your products coming out of the manufacturing lane, the first sales and returning customers, reading the first 5 star reviews on Amazon, etc.
6. M-I: Are there any difficulties that women entrepreneurs have to face that men entrepreneurs might not? Are there other aspects that are in favor of women entrepreneurs?
Irina: I've never been a feminist "per se", I always believed that one should only be judged on his / her merits and contribution.
We are fortunate to live today in times and places where women have more rights than ever before! "Broth by Design" is a women-founded company and as such, our vision and products are a reflection of the nurturing, attention to detail and caring embodied in a woman's DNA.
II. SAILING FOR OCEAN PROTECTION
1. M-I: Can you briefly tell us what eXXpedition Round The World is?
Irina: eXXpedition is a series of all women voyages around the world, between 2019-2021, to make the unseen seen, from the toxics in our bodies to the plastics in our seas.
During an eXXpedition voyage, environmental samples are collected to assess plastic and pollutants, feeding in these samples to wider studies investigating the impacts of toxics and plastics pollutants and linking this sampling to narratives of ecosystem health, personal health and the products we consume.
During the interview process I learned that there were over 6,000 women who applied for the voyages, but only 140 will get the chance to sail. I am thrilled for being selected to sail during Phase II of the project, on a voyage which has been on my "bucket list"! More specifically, I will be part of the voyage from San Cristobel, Galapagos on 15th of February 2020 until Easter Island on 4th of March 2020.
2. M-I: What will be your role in this eXXpedition?
Irina: My role as crew member is participating in sailing the boat, but also as a citizen scientist, collaborating to collect data onboard for our scientific partners who will then analyze samples and use the data to write influential scientific papers. This helps to add to our global knowledge on the plastics and toxics problem.
After completing the voyage, I will be an eXXpedition ambassador. Through talks, blog, interviews and writing, I will be sharing my experience, referencing the studies together with first-hand anecdotal stories gained on board, thus spreading an 'evidence based' understanding of plastic pollution in our environment.
3. M-I: What do you hope to bring to this eXXpedition?
Irina: I aim to contribute multi-fold towards eXXpedition voyage. Although I only got the confirmation recently, I already started penciling my strategy for this incredible adventure and what I would like to achieve. It is a great chance to contribute with my energy, experience, sailing skills and time to such a worthy cause!
I would like to set up an on-line journal, similar to a blog where my friends, my community and also any nature lovers, environmental supporters can follow my adventure. Of course, I would like to embark few strategic sponsors who can partner with my eXXpedition voyage and contribute to its success.
Last but not least, I hope to bring Broth by Design products as part of the crew nutrition, as they would be ideal on a boat. Practical weight and occupying little space, easy to prepare with one cup of hot water, contributing essential nutrition and numerous benefits for life at sea.
4. M-I: Have you ever sailed before? Are you the adventurous type?
Irina: Yes, I've been sailing since over 15 years! I am a proud member of the Yacht Club of Monaco and under its flagship, participated in many important regattas. I even have couple of trophies at home.
I am selectively adventurous! I've done many things to push my boundaries and confront my fears, and in the process, I picked up few lifetime passions. Sailing is one of them! And I love to be in nature as much as possible.
5. M-I: How did you hear about this initiative and why did you choose to apply?
Irina: A dear friend of mine sent me a link of an article which was talking about this incredible initiative. She knew my passion for sailing and love for sea and nature, so she thought would interest me. It did! I applied almost instantly after reading the mission of eXXpedition and its ambitious project.
The whole selection process took several months, involving some written tests, preparing a motivation video and a thorough interview in the final round.
6. M-I: Why is Ocean Protection a matter that is close to your heart?
Irina: As a child, I used to watch "The undersea world" of Jacques Cousteau and was fascinated by Calypso's voyages. I was dreaming that one day, I would be diving and see all these wonderful sea creatures! I got my diving license at 18 and since I had the chance to dive in so many places around the world.
Sadly with time, I noticed so much damage to the environment, the destruction of the coral reefs, extinction or endangering of numerous species!
As Cousteau once said: "The ocean is the great unifier, is man's only hope. Now, as never before, the old phrase has a literal meaning: we are all in the same boat!"
III. BEING A MONACO IMPACT MEMBER
1. M-I: Why did you choose to become a Monaco Impact member?
Irina: As all my other associations and membership, it is important that my own values and interests matched the ones of the organization and its members.
Monaco Impact occupies a distinct space, with a clear and generous mission to impact areas of society which are relevant to me.
2. M-I: How important being part of a network of entrepreneurs is for you?
Irina: It is essential for me to be part of a community of entrepreneurs, having a chance to talk with inspiring people, learn from their shared experiences, be able to ask questions.
3. M-I: What is the Monaco Impact project that is of the most interest for you? The MonacoTech partnership or the Ocean Protection Challenge led in partnership with the IUM and the Oceanographic Institute?
Irina: One other reason that appealed to me in deciding to join Monaco Impact was the well chosen project partnerships. Although I am a passive investor in "tech ventures", I don't think that my expertise can contribute in a meaningful way to the MonacoTech partnership.
On the other side, I am very interested to be involved in the Ocean Protection Challenge initiative, and the timing with my eXXpedition participation couldn't be better!
IV. BEING AN ENTREPRENEUR IN MONACO
1. M-I: What is specific about being an entrepreneur in Monaco?
Irina: As all my other associations and membership, it is important that my own values and interests matched the ones of the organization and its members.
Well, although the business is based in NY, it works really well for me being based in Monaco. With our modern technology it is easy to participate in the day-to-day business, to attend calls with our partners, suppliers, lawyers. Of course, as business is growing, I travel there often.
Monaco is a wonderful base for exceptional people, very international and at the forefront of so many entrepreneurial initiatives. When the business will develop internationally, will probably create a formal presence in Monaco.