GET TO KNOW OUR MEMBERS!
FRANCIEN GIRAUDI
Below is the second interview Monaco Impact is publishing regarding one of its members.
Throughout the year, we will post more testimonies in order to share their experience in social impact and charity, not only to inspire you but also to allow you to get to know both them and us better.
For this second testimony, Francien Giraudi, tells us more about her association « les Enfants de Frankie » and about the importance of social impact.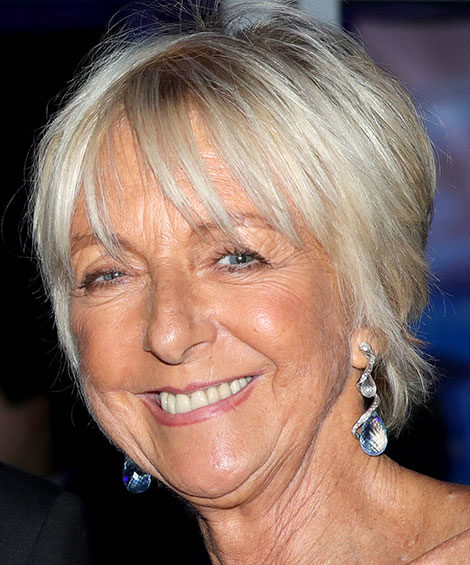 I. THE BEGINNING OF YOUR ASSOCIATION
1. M-I: Can you quickly explain to our readers what is the mission of « Les Enfants de Frankie »?
Francien: We help children who are sick, disabled, abused or disadvantaged by life, of Monaco and the PACA Region:
We insert children with disabilities in the social mix environment, through many fun activities.
We fight against isolation and pay attention to children in Foster care.
We help parents overcome the harshness of life through the distribution of food.
We carry out large-scale projects to help social structures to work better with children (playground design, home decoration via Art therapy, creation of kitchen gardens, purchase of computers, etc.
We relieve families of sick or handicapped children in their daily lives with wheelchair purchases, guide dogs for children and send them on holidays.
All that can improve the happiness of the suffering child. Their well-being, their laughter and their joys, are a priority for a good development.
The activities we are proposing also focus on the 17 United Nations resolutions for the protection of our environment and sustainable development.
2. M-I: What drove you to create this Association?
Francien: The idea came many years ago when in America I saw how the need to help the sick children was grand. Having spent many years at the Children's Hospital in Boston, on returning home I knew there was plenty of work to do here. There were no established grants to help these children and hospitals were certainly not a place for children. Within a couple of years, with the help of the Princely family and the government, I started and created the Association, who at that time consisted of a table, a chair and a telephone. Soon I knew and felt it was the right thing to do, and people were asking me for help. I knew then this was the right path.
II. YOUR PROJECTS
1. M-I: You try to help children in need all over the region, how do you choose where and who to help?
Francien: In fact, we work in partnership with existing structures such as Hospitals of the Region, the Institutes for Medical Education, with the Departmental Office of the Alpes Maritimes and neighborhood associations.
All these organizations are listed in the office, in close collaboration with physicians, educators and social workers where established. These are the organizations that enroll children in our activities.
2. M-I: You organize so many events, how do you manage to keep a general direction?
Francien: In fact, we only organize two big events a year and a day to support "The Monegasque red noses' Day".
The first event is «Kids Nite", a gala for children that helps us fund the following day, our "Noël de Frankie" for all the sick children and needy children of our community.
Concerning the activities, we foresee a program proposing cultural, pedagogical, sporting and playful activities each week.
We try to improve these programs every year by innovating them constantly. To do this, we meet up with the children in order to know their needs and desires.
3. M-I: How do you evaluate the impact of your projects? Do you use quantifiable indicators?
Francien: Quite simply by evaluating the success of these events and projects. The demand is growing with more and more activities required by these children.
4. M-I: How do you ensure that your volunteers remain engaged?
Francien: We cannot evaluate this, but as time goes by, our volunteers remain engaged as the constant exchange with these children enforces them to evaluate the children in trouble, to make them happy, and consequently our volunteers feel useful and bring them joy in return. This is needed for the proper functioning of our organization. We send every 6 months our activity program and everyone helps according to their desires and availability.
5. M-I: What have been the biggest obstacles that you have encountered with your association?
Francien: None. We always find solutions to our obstacles!
Maybe at the very beginning of the creation of "Frankie's children" the people around us didn't know who we were, and the confidence had to grow. This took a few years to develop. Today this is our force and pride.
6. M-I: What is the project that you are the proudest of?
Francien: Without hesitation it is definitely our "Noël de Frankie Xmas day". It is a day to remember for all. There are over two thousand children attending. The show is specifically created for them and they all leave with their hands full of gifts and happiness together with all major projects that help improve the quality of life.
7. M-I: You are a member of UNICEF. Have did you achieve that and what does it mean concretely?
Francien: "Les enfants de Frankie" has never been a member of UNICEF but a member of ECOSOC which depends on the United Nations. The most precious title we have to date. We are proudly members of the United Nations since 2008. It took us over six years to obtain it and now we have to work in collaboration with them, in order to remain a member.
This has the impact of making us useful, with goals to achieve, and I am proud to be part of an institution that stands up for the rights of children and peace in the world.
III. EVOLUTION AND FUTURE OF THE ASSOCIATION
1. M-I: The association has now existed for 20 years, what evolution have you observed in regard to how to attract donors?
Francien: Over the years, our projects have grown, and it is interesting to note that the more important projects are, the more interested our donors are. They are in need to know where the money goes and who provided what for them.
2. M-I: What is your future vision for « Les Enfants de Frankie »?
Francien: There is one future vision and that is to remain eternal. As that is not possible, I have to make sure that the work we have performed together in twenty years, remains for future years. That will only be possible by delegating the people concerned to continue in our footsteps for as long as possible and to believe in the help we have given, to provide for all these needy children for years to come.
IV. MEMBER OF MONACO IMPACT
1. M-I: What does it mean to you, being a Monaco Impact member?
Francien: Being a member of Monaco Impact encourages the spirit of mutual aid and allows everyone, amongst other people, to have a global vision on our Social problems.
2. M-I: As a Monaco Impact member, could you describe your personal vision for the future of Monaco Impact?
Francien: Monaco Impact could offer its members the opportunity, through the National Education, either Monegasque or French, to get involved in the environmental stakes with a major challenge, that your Association could develop by raising awareness among a large number of young people who represent the future of tomorrow.