GET TO KNOW OUR MEMBERS!
FLORIAN STENGELE
Below is the third interview Monaco Impact is publishing regarding one of its members.
For this third testimony, Florian Stengele, CEO of KFA AG and E-Sensorix SARL, is telling us what are the hardships and rewards of being an entrepreneur, which is right in line with the mentoring partnership that Monaco Impact recently signed with MonacoTech.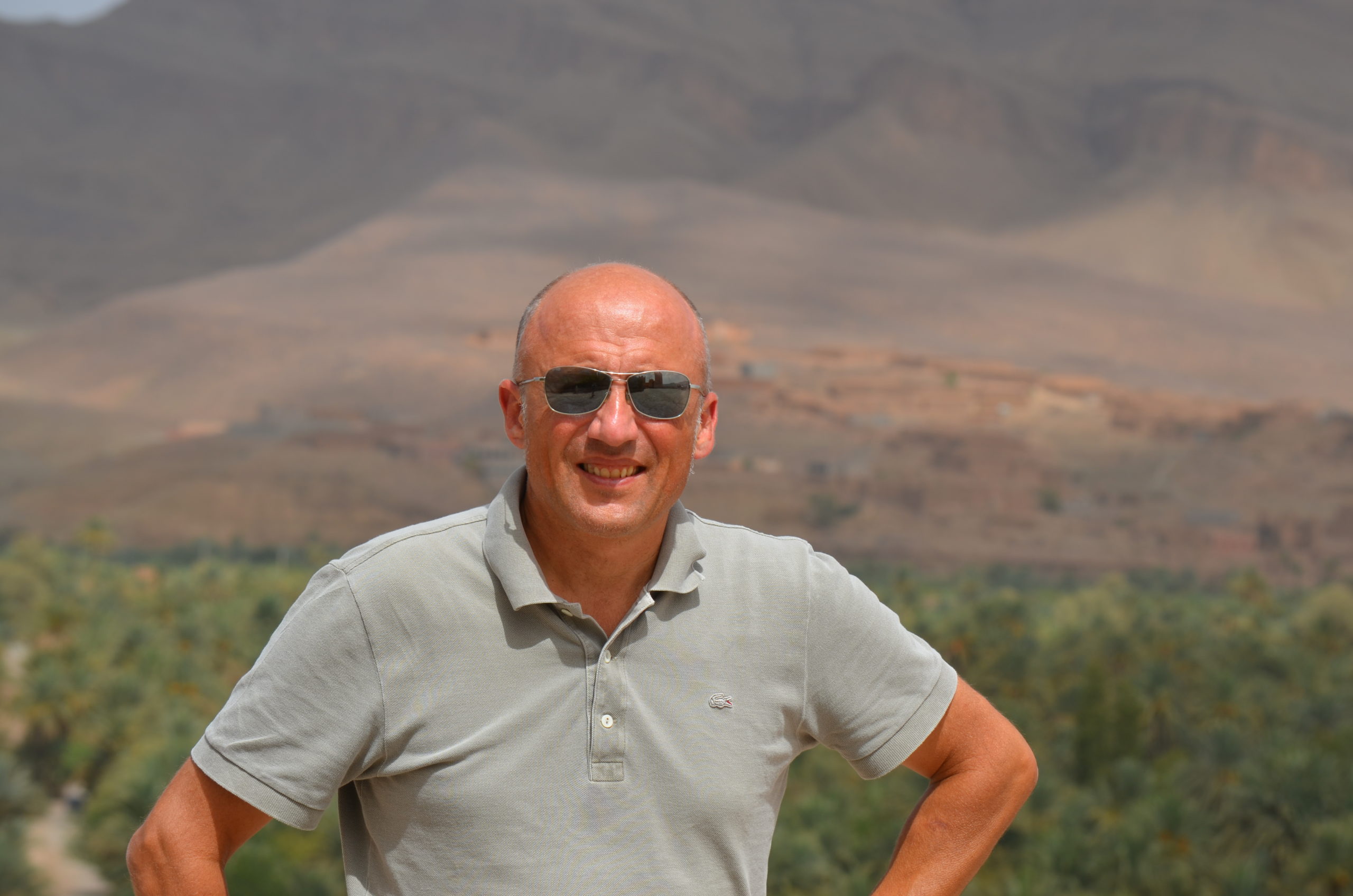 I. YOUR CAREER
1. M-I: Why did you decide to become an entrepreneur? Please explain your career path.
Florian: I got a PhD in Germany in Mechanical Engineering.
After ten years, I was CEO of a French company. After a few years, I realized that I spend too much time in redundant tasks and that it all lacked efficiency and especially creativity. If you are in a large company, it is most of the time pretty hard to make changes. Being a CEO is definitely very interesting. It is a big step. Being an entrepreneur is an even bigger step and definitely takes a lot of courage.
I founded a Tech company with two partners in 2008. We produced and sold measurement devices and were rather successful but I decided to move on with other projects and sold my shares.
2. M-I: Would you like to be a CEO now or do you prefer being your own boss?
Florian: I'm too old now to be a CEO! [laughs] I mean, if somebody would reach out to me for a specific project to improve and restructure processes for a company, I would do it, but more as a consultant.
3. M-I: Which field is your company in?
Florian: I am an expert in sensors. I got my PhD in sensors and I am passionate about measurement devices. Currently, there is a big market for sensors. If you look at IoT, blockchain with smart contracts, automation, self-driving cars and so on, there are sensors everywhere. It is difficult to imagine a world without sensors today. Self-driving cars for instance are nothing without sensors. The technology is not yet perfect but it is only a matter of time and it will be part of our daily life.
Right now, my company provides sensors for customers such as Walmart's suppliers. We measure the level in a tank, pressure, temperature or flow in the pipe. Our expertise is level measurement in tanks, which is a very special field and a niche market.
4. M-I: Do you sell your sensors online?
Florian: We do all of our sales through e-commerce. I have always been open to new technologies and I think that brick and mortar structures have become way too inefficient and expensive for our field of business.
The advantage of the e-commerce business is the direct contact to customers. This is vital for sales development. This is only possible because of the exact data we receive and which we can analyze for further improvements.
Thanks to the available tools, we get market analytics extremely fast. We are also very efficient and could launch a product in Europe within two days, which traditionally would have taken two years.
II. HARSHIPS AND REWARDS
1. M-I: You mentioned that it is hard to build a company, what were the biggest obstacles that you have encountered?
Florian: There is a long list of issues which have to be paid attention to.
a. Starting with finance. Most young entrepreneurs have no idea about spending. You burn a lot of cash at the beginning of your startup adventure. Therefore you need to be well covered for a minimum of 2-3 years. Tesla for example produces fantastic cars and the automobile market is huge but they burn a lot of cash. In the end, they have two advantages: the first mover advantage and their investors trust in Elon Musk's success. Thus they can afford to burn cash at an incredible pace.
b. Second thing, you have to know the market. I studied mechanical engineering and economics.
I learnt marketing techniques in the first company I worked for. Most young entrepreneurs are not acquainted with marketing tools. You have to know your market, make calculations, evaluate what you can reach, and know the size of your market.
c. Also, an extremely important aspect in the company is choosing your partners. For the company that I set up after being a CEO, I partnered with people with whom I had worked with very well, but in the end we had too many disagreements. For instance, we did not agree on the evolution of the strategy in the company. That is a critical aspect on which the decision makers need to agree on.
d. Another important issue is time and perseverance. You have to be extremely flexible. You have to be ready to work 24/7 if needed. You will face problems all the time and you have to cover your costs every month. It might be a lonely path at the beginning. But as Kissinger said: "Travelling a lonely road is the essence of creativity".
e. Moreover, if you have fear, there is no chance to succeed. The world is changing so fast now that you have to be convinced about your idea. If you fail in some issues, you have to be creative and look for new ways to continue.
Overall, there are many points to take into account when you create a startup. I did not have a mentor when I started but it was a great learning curve. This is why I would like to share my experiences with young people in order to help them find their individual path to success.
2. M-I: Can anyone be an entrepreneur?
Florian: Most of the newbies are not capable of being entrepreneurs. It is a tough business. You have a constant flow of problems which need to be solved. If you are successful and your company is growing, you have new issues which need to be solved. In fact, you have to be willing to invest 150%.
It is easy to have a startup with only 2 people and a turnover of $100k. When you have a turnover of $500k, it is a different story. For every stage of your turnover, you need to develop new skills and the name of the game is to have a high level of flexibility.
Also, the key to success is to work with people who have a different mindset than you do. It brings more dynamics in the decision making and the creativity in the company.
3. M-I: How do you ensure that you have the right set of skills for your company?
Florian: My wife helps me with my company. It is important because she has different skills than me and she works in a totally different way than me. It is almost impossible for one person to have all of the skills necessary to be an entrepreneur.
4. M-I: What is the best aspect of being an entrepreneur?
Florian: To my mind, there are two vital aspects about entrepreneurship: Freedom and Creativity. You have the freedom to choose your path and you can use your creativity in each and every stage of the company's development.