Discovering Innovative Business Concepts with the 2nd Edition of the Ocean Protection Challenge
On May 9, 1 year after the end of the 1st edition of the Ocean Protection Challenge, the IUM students took once more the stage of the Oceanographic Museum's Conference Room.
In front of a jury made of Robert Calcagno, CEO of the Oceanographic Institute, Fabrice Marquet, Managing Director of MonacoTech, Peter Kütemann, Monaco Impact Founder & Chairman, and Jean-Philippe Muller, General Director of IUM, 4 teams presented their innovative business concepts meant to protect the Oceans, promote the Principality's image and/or contribute to the Institute's mission to fight Ocean pollution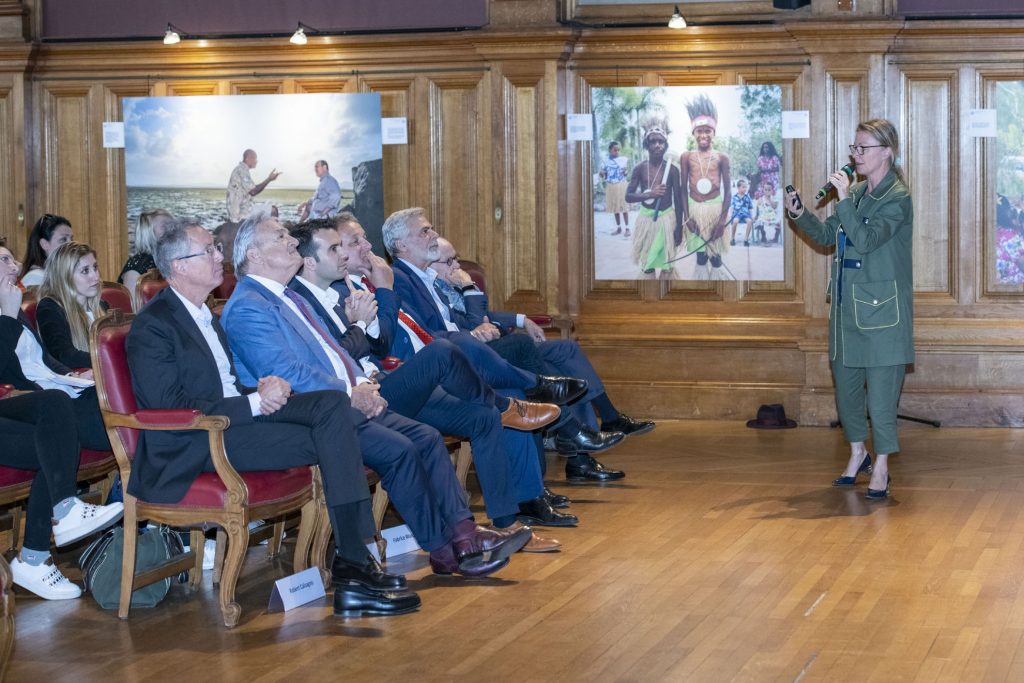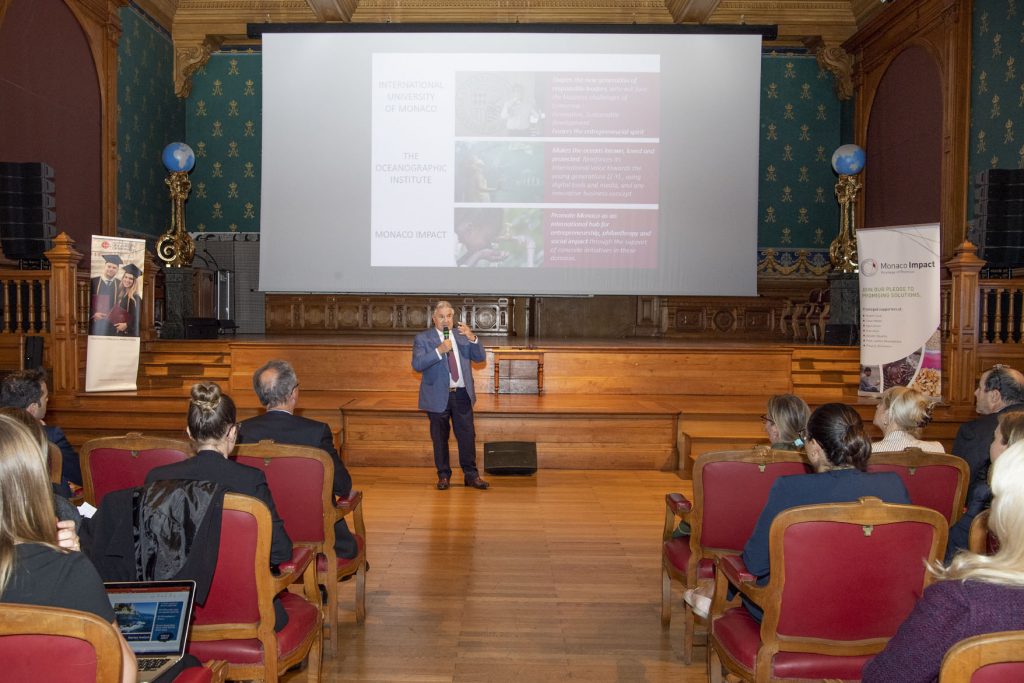 First up, Lía Monaco, a high-end sun cream that does not harm ocean corals, unlike most sun creams available on the market today.
Next on stage, Adpot a Coral, a business concept allowing the Museum to raise awareness on the disappearance of corals by allowing the public to adopt one.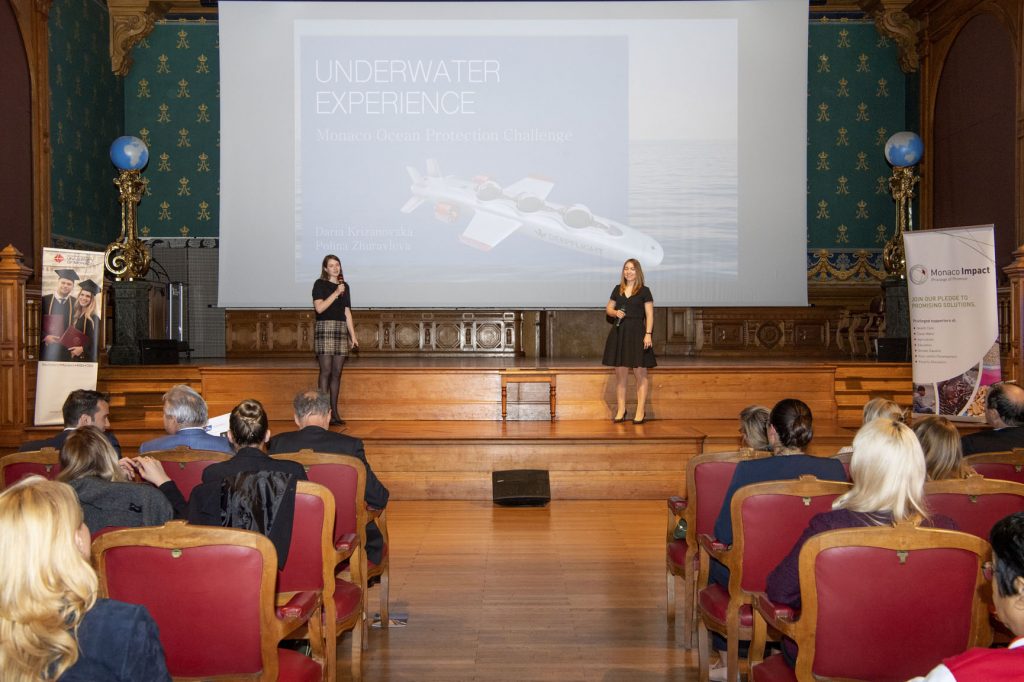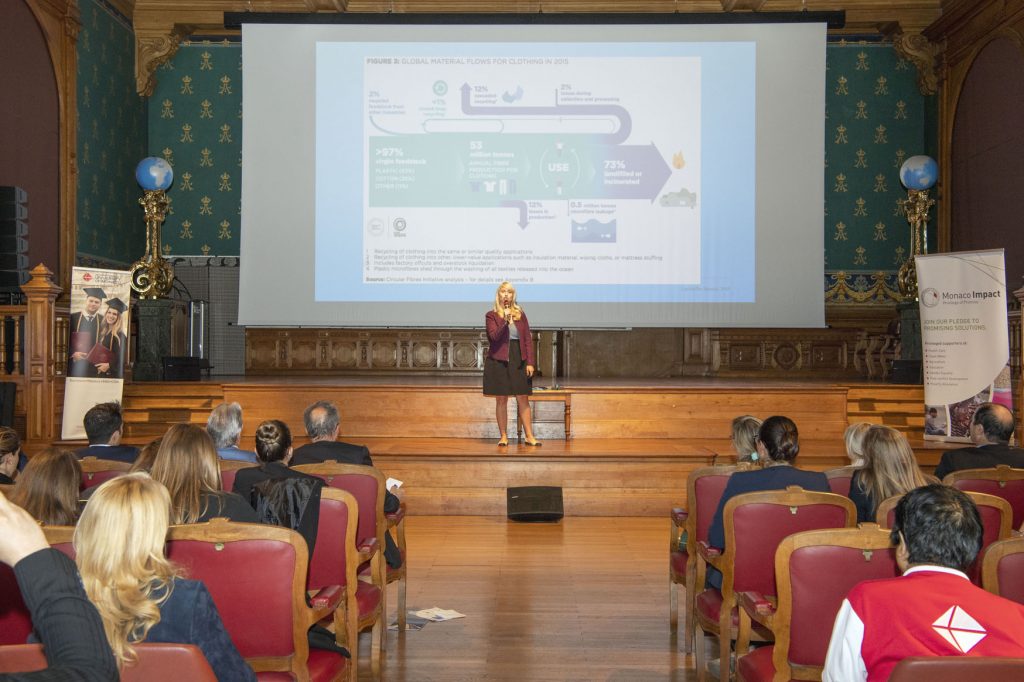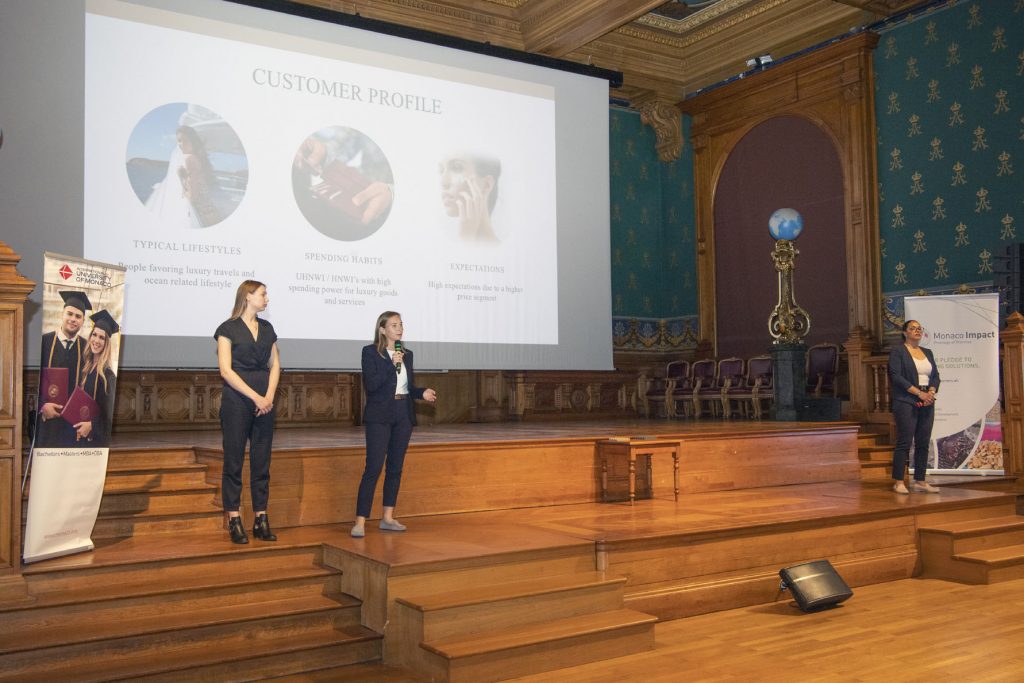 Taking the mike next, an idea for a unique Underwater Experience around Monaco, visiting the unseen around the Principality in a small three-seater submarine.
Last but not least, Luxseatex, a circular economy concept to create high-end textiles for the fashion industry with recycled plastic waste from the Ocean.
The teams' level of professionalism and their well-structured answers to the jury's pointed questions impressed the whole audience.
In the end, 3 awards were handed out: Adopt a Coral was rewarded "Best Presentation" by the audience; Underwater Experience concept went home with the "Best Project for the Institute Award" and Luxseatex won the "Best Monaco Impact Award".
The event ended with a cocktail on the Museum's rooftop.
Its 360° view of Monaco and the sea surrounding it is so beautiful that it just reinforced our belief that raising awareness on Ocean Protection is truly worth fighting for.